Investigations et diagnostic du Parking Concorde – Paris | France
Project summary
Service provided :
Etude de la résistance au feu des structures
Period of the service :
2018 - 2019
Duration of service :
1 an et demi
Images of the project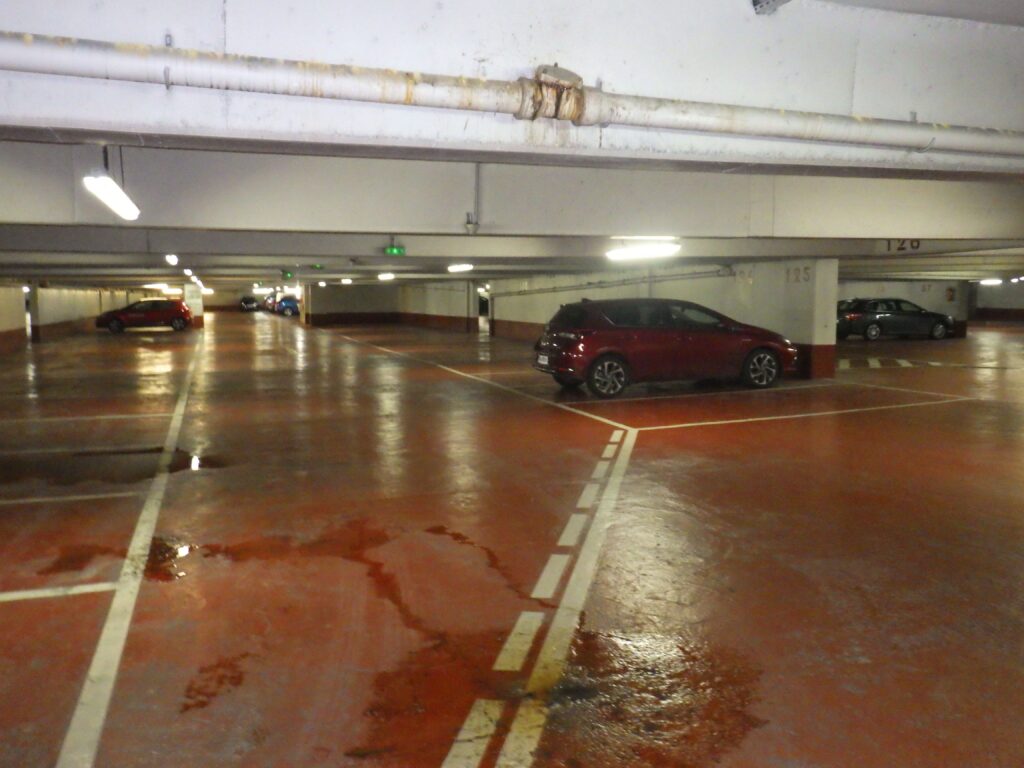 Vue du parking au niveau -2
Le parking de la Place de la Concorde fait peau neuve
En prévision des travaux de rénovation du parking de la Place de la Concorde à Paris, la société Indigo souhaitait procéder à un diagnostic de la résistance au feu des structures.
L'ouvrage est un parking enterré comprenant 4 niveaux de sous-sol, les structures de chaque niveau étant composées d'un système de poutre de grande portée reposant sur des poteaux et des voiles en béton armé.
L'opération s'est faite en deux phases avec une première phase d'étude selon la méthode tabulée de l'Eurocode 2, puis une seconde phase d'après les règles de calculs simplifiées du CIM'FEU.
Diagnostiquer les structures existantes avant travaux
Le diagnostic de l'existant consistait à réaliser une campagne statistique des enrobages d'armature sur les poutres, dalles, poteaux et voiles ainsi que des sondages destructifs par piquage du béton afin de déterminer précisément la nuance et les diamètres des armatures.
Déterminer la résistance au feu des structures par des études d'ingénierie
L'étude de la stabilité au feu selon les valeurs tabulées de l'EN1992-1-2 réalisée sur quatre niveaux du parking a permis de déterminer la durée d'exposition au feu normalisé pendant laquelle la résistance au feu est assurée.
1er, 3ème et 4ème sous-sol : structures stables au feu au moins 1h30
2ème sous-sol : poteaux stables au feu au moins 1h30, dalles et poutres 1h