Radar satellites have been collecting images of the earth surface since 1992.
These archives can be accessed and the data processed to map and measure ground and structure motion from the past.
Atlas InSAR technology can look back and tell where and by how much the ground has been moving across all the areas where images were acquired.
Atlas InSAR is the only technology that allows the understanding of historical ground and structure motion.
Measuring ground motion from space
Thanks to InSAR technology (Interferometric Synthetic Aperture Radar), the Atlas satellite solution allows for millimetric-precision measurements of ground, buildings or construction sites.
Measurements obtained from satellite cover vast areas without an on-the-ground intervention.
They provide a detailed analysis of the deformations on the terrain, which can be due to works carried out on it or other such events, understanding of the impacted area.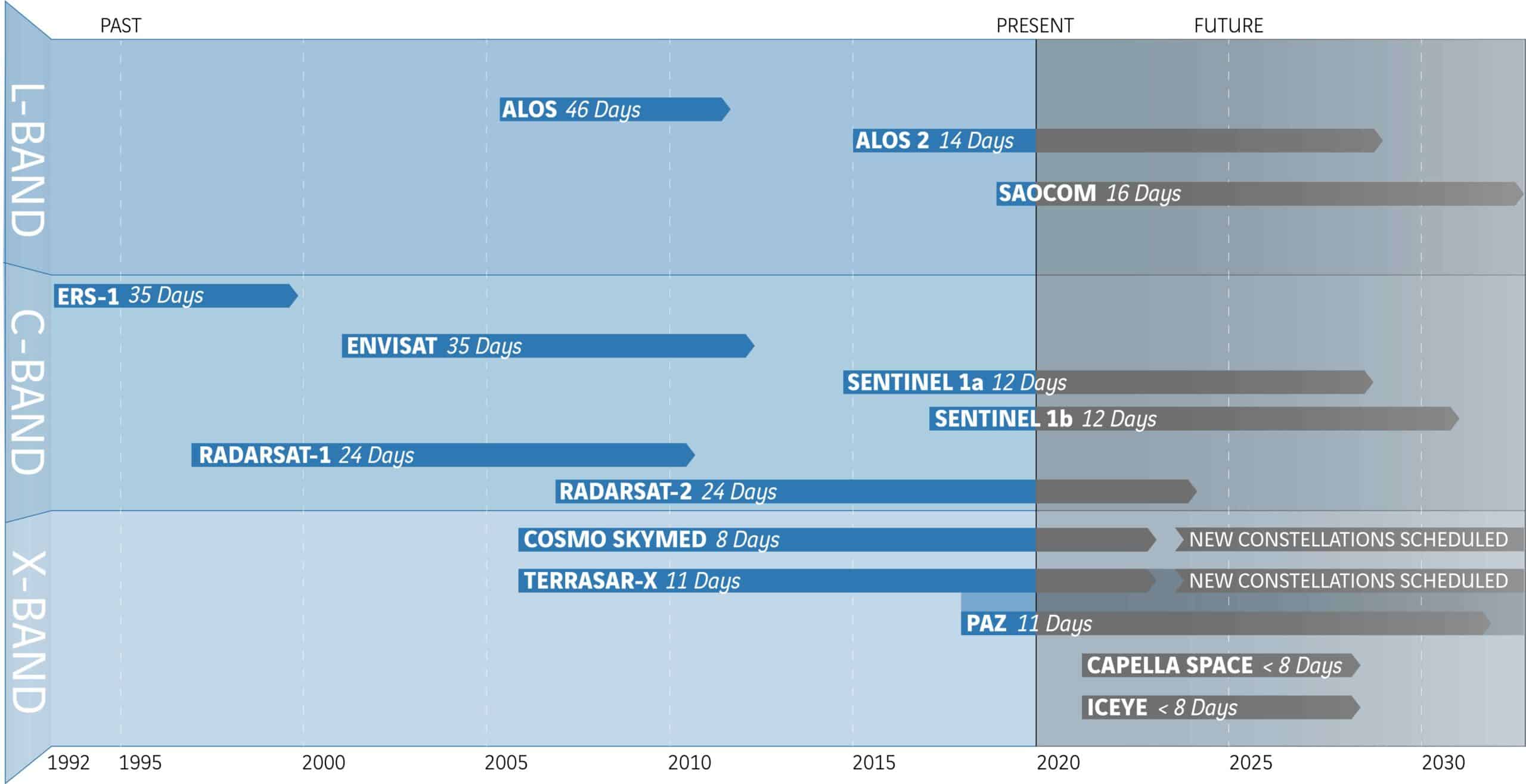 Historical ground deformation and asset motion can be known thanks to SAR satellite images collected since early 1990s.
Space Agencies (ESA, JAXA, NASA amongst others) launched satellites with SAR sensors as early as 1990 and those satellites were active acquiring images worldwide, today Sixense can download and process those images from the past to precisely map and understand past ground and asset behaviour.
Moreover, since the last decade, available archives of High-Resolution satellite imagery of major cities enables measurement of pre-existing deformation in urban areas or of individual structures with high accuracy.
Download the Atlas InSAR solution datasheet