Sixense is developing skills in areas with difficult access, including inspection of dam infrastructure.
Destination the "Provençale" region, more precisely the Saint-Victoire Massif close to Aix-en-Provence, where Sixense was called for a periodic inspection mission by the Société du Canal de Provence (SCP), who manages the Zola Dam installations.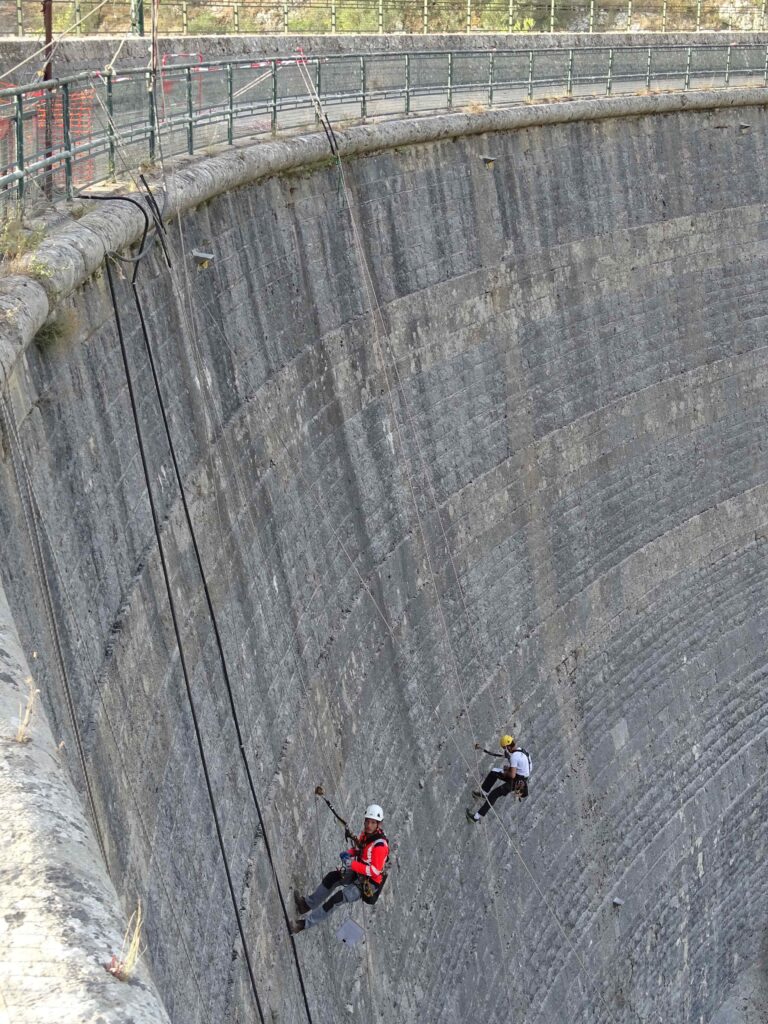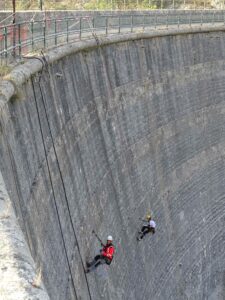 Built in 1854 and named after the architect François Zola, father of the writer Emile Zola, the Zola Dam requires periodic inspections and recording of faults on the emerged parts of the structure to assess the state of the dam.
In order to inspect closely the whole surface of the dam at 36m high, our teams carried out the intervention with ropes and harness.
In 2011, a specialist rope access team carried out the inspection alongside our engineer who joined on some of the descents to observe the faults.
But on this recent occasion, and for the first time at Sixense, our engineer, who is also a qualified CQP rope access technician, could carry out a rappelling descent alone. ATOMS provided support in the form of access materials and equipment as well as know-how (anchors set up, descent supervision, presence in case of emergency).
Cédric Laurent, in charge of realisation, is a difficult access specialist at the BEI department:
« the walking trail on the crest of the dam stayed opened during the mission and several different strengthening works down the dam made the intervention quite sensitive. Moreover, the weather conditions and the bushfire risks in the Saint-Victoire Massif meant we could only work from 6am to 1pm. The good preparation of the mission (pre-start site visit, regular discussion with the client, evaluation of the risks…) was a key element for the success of the mission. »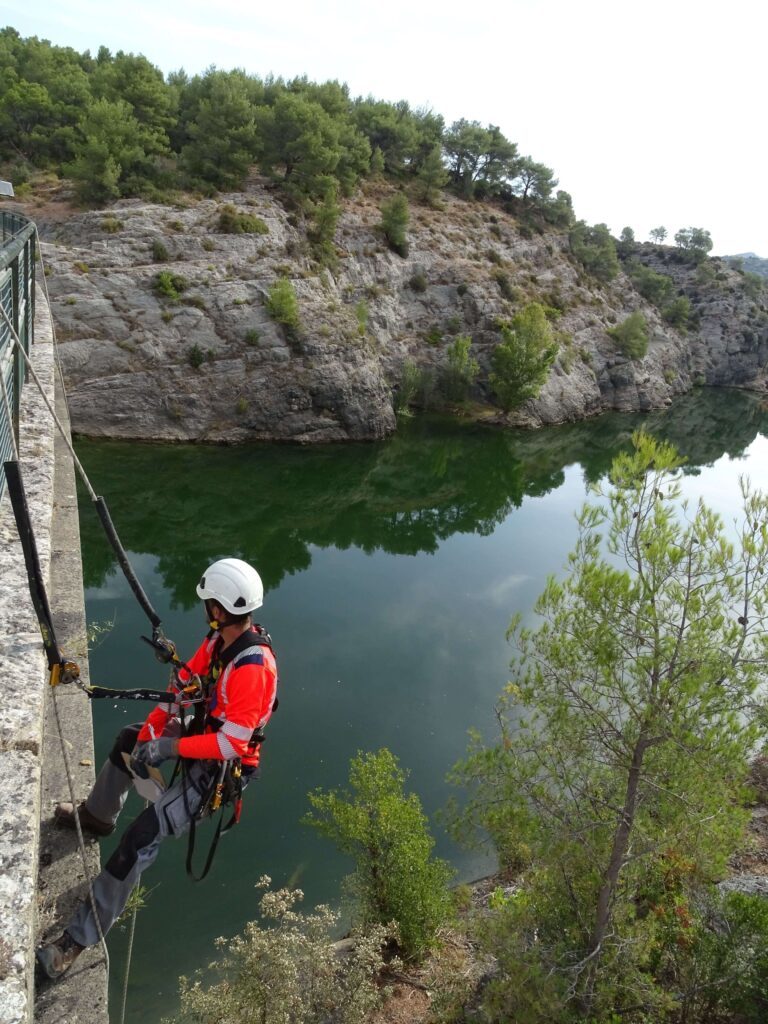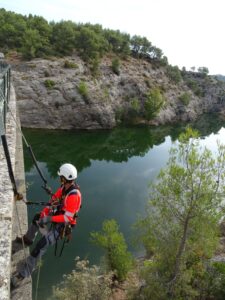 This intervention method allowed us to accomplish quality recordings by an expert inspector, and to optimise the time spent on the jobsite thanks to the reduce number of rope access technician and descents needed.
With dual skills in rope access and in specialist in diagnosis,  our Sixense Engineering team can now offer a solution for future interventions on ropes such as inspections, diagnosis, and instrumentation for tall infrastructure where more typical means of access (mobile elevating work platform, scaffolding) are impossible, such as for bridges, stadiums, retaining walls, water towers and chimneys.