Gerrards Cross Tunnel (Buckinghamshire) | UK
Project summary
Service provided:
Design and installation of a real-time monitoring system during rail tunnel construction
Location:
Buckinghamshire, United Kingdom
Period of the service:
2012
Images of the project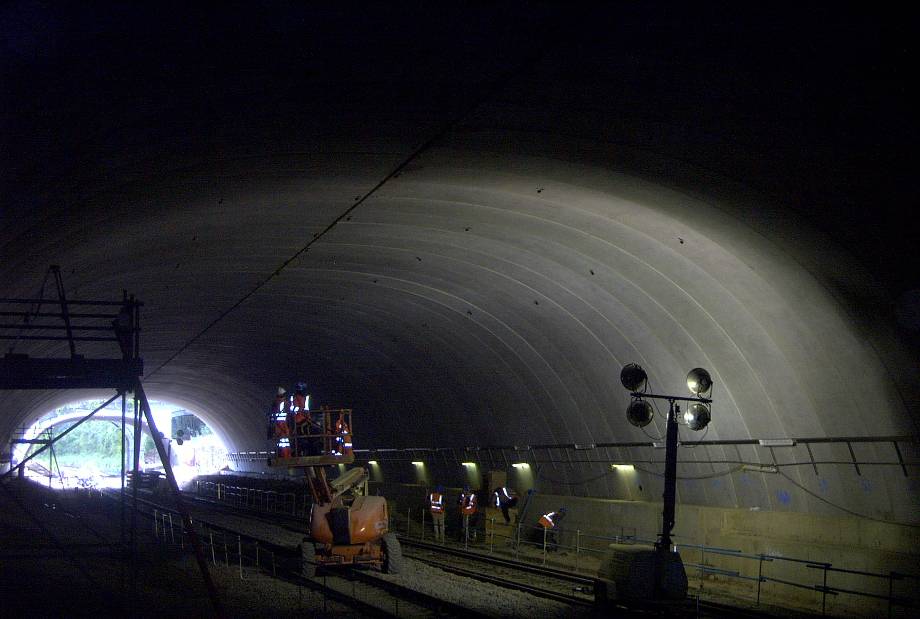 On 30th June 2005, the Gerrards Cross railway tunnel suffered a partial collapse.
Sixense was approached to undertake the monitoring of the tunnel structure, which spanned a major rail artuary on the South Buckinghamshire train line to and from central London.
It was essential to confirm the structural stability of the tunnel in order to allow mainline rail services to re-start after construction.
Jackson Civil Engineering looked to Sixense to design and install an appropriate monitoring system. Sixense mobilised to site and installed a monitoring system comprising 4 Nos. Automated Total Stations (Cyclops) and 300 nos. prism targets.
The system was installed, configured and commissioned within 1 week.
When Network Rail were satisfied that the structure was being closely scrutinised for any potential further movement, they were able to restart mainline rail services, therefore reducing the financial loss to the network operator and ensuring the safety of passengers using the service.
The system was operational 24 hours a day and transmitted the recorded co-ordinates of the prisms to a central processing computer, allowing the team of on-site engineers to determine the stability of the tunnel immediately.