Project summary
Service provided:
Monitoring of pore pressure variations to avoid landslides
Location:
Şanlıurfa Province - TURKEY
Period of the service:
2012-2018
Duration of service:
4 years
Images of the project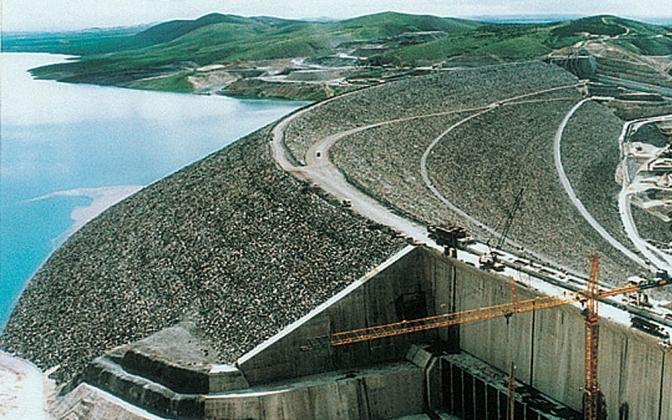 Presentation
Atatürk Dam is a rockfill dam on the Euphrates River, located on the border Şanlıurfa Province in the Southeast Anatolia region of Turkey. It was built on the one hand to generate electricity and on the other hand to irrigate the plains of the region. Construction began in 1983 and was completed in 1990.
The Atatürk Dam is one of the largest structures of its kind in the world.
Since 1968, the landslide observed in a specific area on the upstream side at the left bank of the dam has been monitored.
In 2000, 20 piezometers were installed in order to monitor the variation of the pore pressure and better understand the reasons for the landslide in the area.
In 2004, an access road was built between the dam and the sensitive area to allow the installation of 25 piezometers.
The objective was to continue monitoring the evolution of landslides to ensure optimal maintenance conditions of the installation from an operational point of view and to improve the safety conditions of the personnel, the installations and the environment.
Sixense was in charge of the realization of several deep drillings to install the piezometers at 80 and 125 meters deep to monitor the landslide on the left bank.
Sixense set up a fully automatic monitoring system for the processing and analysis of the measurements taken every ten minutes for a period of five years.