During its life cycle, a building or engineered structure is likely to be affected by changes in its materials or the emergence of structural faults caused by a range of different factors, including construction defects, earthquake, fire, explosion and changes in operating conditions.
These events can reduce the service of a structure, compromise its durability or threaten the safety of users.
Where this is the case, contracting authorities and/or contractors will have to assess the condition and performance of the structure in light of the faults detected.
Expert appraisal of structures and fault cause identification
Notre expertise au service de vos ouvrages
Notre expérience acquise depuis de nombreuses années sur tous les types d'infrastructure nous permet de mener efficacement les essais sur des structures atteintes de pathologies spécifiques touchant les matériaux ou affectées par des déficiences structurelles. Elle repose sur une maîtrise des méthodologies d'investigation et d'analyse, associant des techniques d'auscultation de terrain, des essais dans nos différents laboratoires et des logiciels de calculs. Avec une approche partenariale de nos experts et de nos laboratoires, dans le respect des cadres normatifs et des règles de l'art, nous mettons tous nos savoir-faire à la disposition des maîtres d'ouvrage, des bureaux d'études, des maîtres d'œuvre et des entreprises pour mieux cerner l'état de conservation d'un ouvrage, estimer l'ampleur de ses dégradations, identifier l'origine de ses défauts et évaluer la qualité des matériaux mis en place.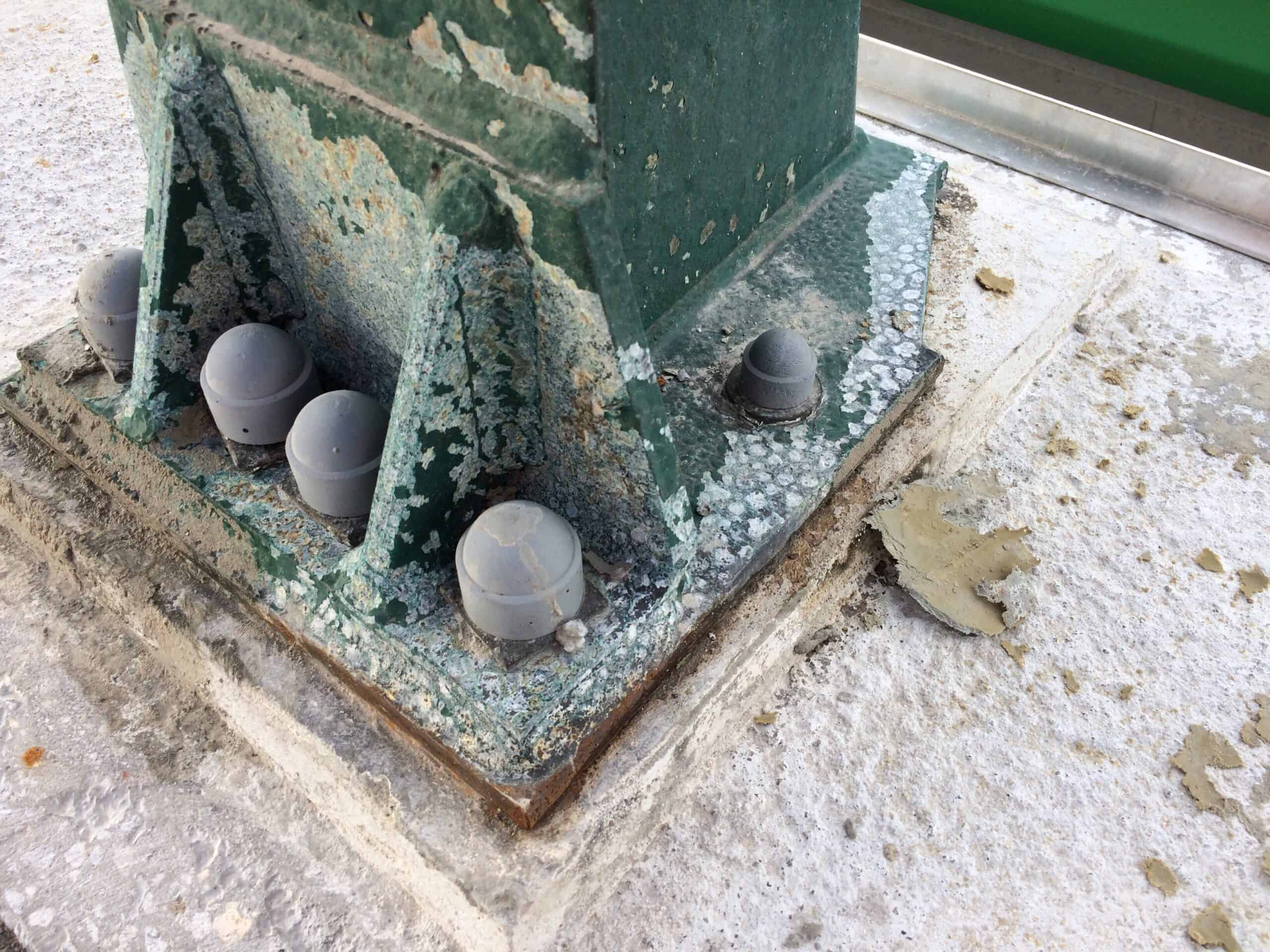 Evaluer l'intégrité des câbles de précontrainte
par la méthode de l'arbalète
Une évaluation fiable de la pérennité d'une structure précontrainte passe nécessairement par un diagnostic approfondi de l'état de conservation des câbles de précontrainte, en particulier l'évaluation de la force de précontrainte résiduelle dans les câbles.
L'arbalète est un outil d'auscultation permettant de mesurer la tension des armatures de précontrainte dans les ouvrages en service, sur des procédés à fils ou à torons.
Cet essai, qui fait l'objet de nombreuses références à travers monde pour diagnostiquer les ouvrages précontraints, couvre un large domaine d'applications :
Précontrainte intérieure d'éléments préfabriqués ou coulés en place
Ouvrages précontraints par post-tension ou par pré-tension
Câbles constitués de fils ou de torons de précontrainte
Ponts et viaducs (ponts à poutres, ponts dalles, poutres caissons)
Bâtiments d'habitation, bâtiments industriels, parkings, stades
Barrages, réservoirs de stockage
Nos spécialistes en expertise de la précontrainte interviennent sur vos ouvrages et vous fournissent une analyse précise sur l'état de vos installations (ouvrages en service ou sinistrés).