Our design office, with experience of several hundred projects in the nuclear sector (civil and military), supports you with all of your structural problems in order to guarantee the durability of your structures in line with nuclear safety requirements.
Services range from the design of a facility based on a comprehensive knowledge of nuclear regulations (ETC-C, RCC CG, RCC CW, safety regulator standards, specific standards of large clients), via optimisation of structures using advanced methods validated by the regulator, technical support on projects for their presentation to the authorities, to the study of decommissioning operations.
Our expertise in advanced studies applies to various fields
Support for all actors in the sector:
Operators
Research institutes
Safety authorities
Design managers
Construction firms
Multiphysics expertise:
Linear and non-linear seismic behaviour
Seismic probabilistic safety assessments
Consequences of severe attacks (plane crash, internal/external explosions or fire, tornados)
Assessment of ageing effects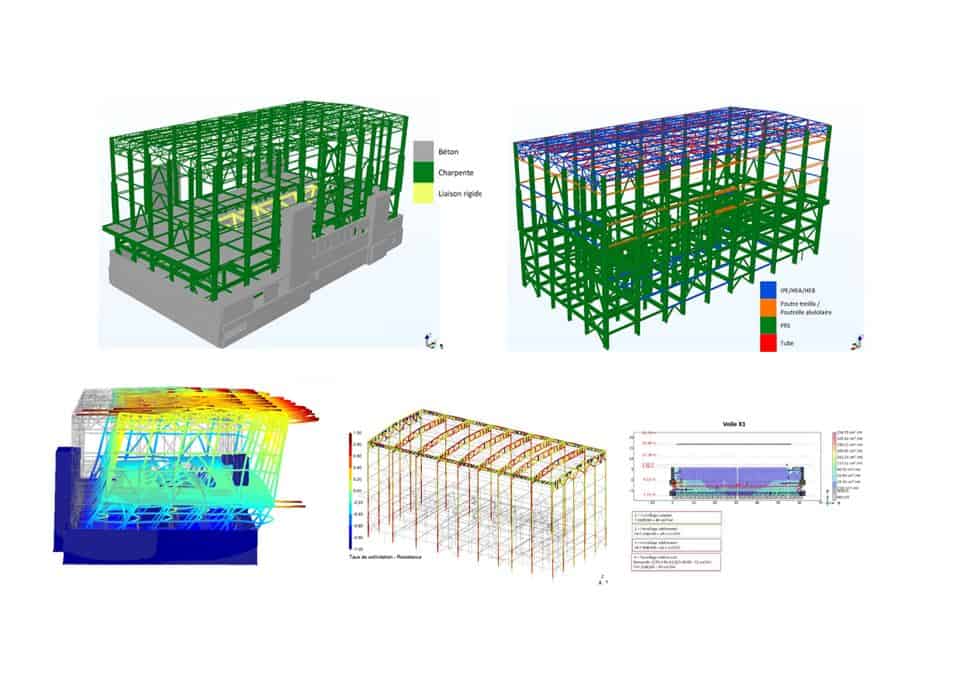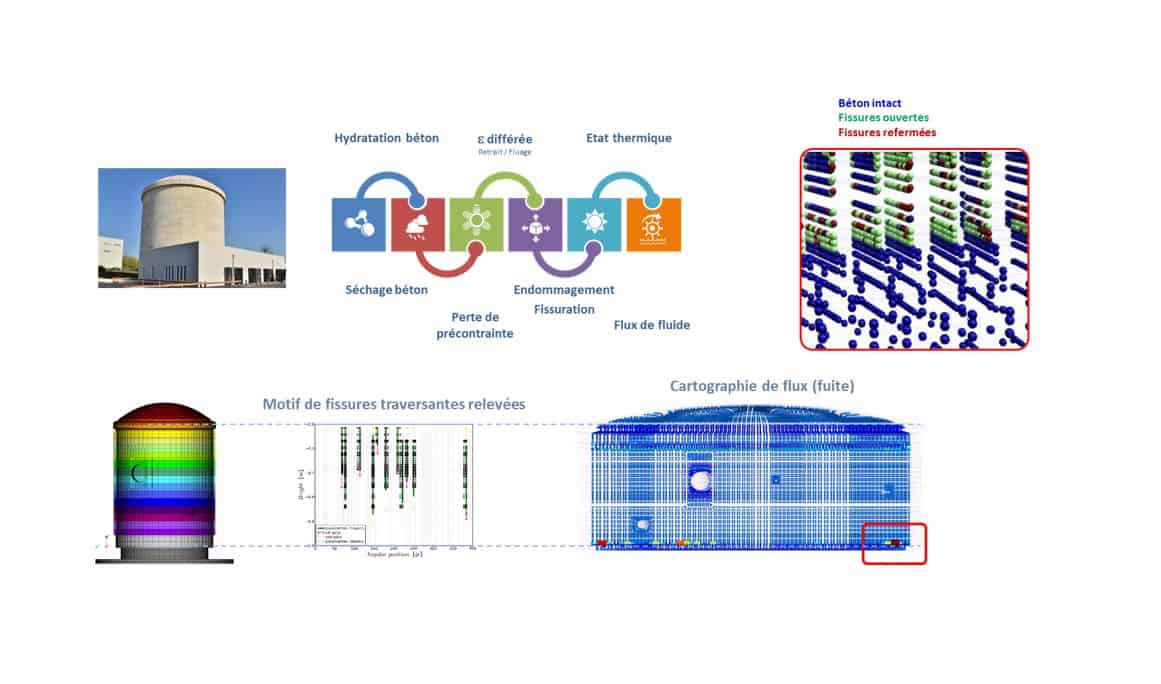 Involvement at every stage in the life of facilities and equipment:
Design of new facilities, including parametric studies according to safety requirements
Design review of facilities for approval by regulators
Assessment of existing facilities
Definition of technical solutions to extend the lifespan of facilities (reinforcement, use of innovative methods, tests)
Innovation:
Development, in partnership with EDF, of a worldwide unique constitutive law, able to take into account multiphysics effects (water, drying, prestressing, creep, thermal and cracking effects) on ​​concrete containment structures in order to predict leakage flows through the reactor container (Vercors project).
Development of structural digital twins for infrastructure enabling almost real-time monitoring
Participation in research projects to design the nuclear structures of the future
Learn more about our advanced design office
Advantages of our advanced studies
Our design office is made up of engineers and scientists from the world of applied research with nuclear experience. Our skills are focused on the use and development of digital tools for modelling the behaviour of materials and structures, qualified for their application to the nuclear field.
Already several hundred nuclear projects , with numerous successes in safety demonstrations in order to extend the lifespan of facilities by minimising reinforcement work.
Study methods always at the cutting edge of research and systematically approved by the ASN.
The capacity to analyse infrastructure, from civil engineering to equipment.