Sixense's expertise has been requested on one of Dubai's community development projects aiming to raise the living standards and services for labour workers with affordable housing and an innovative modern project.
Sixense's contribution to a large-scale project benefiting to Dubai's worker community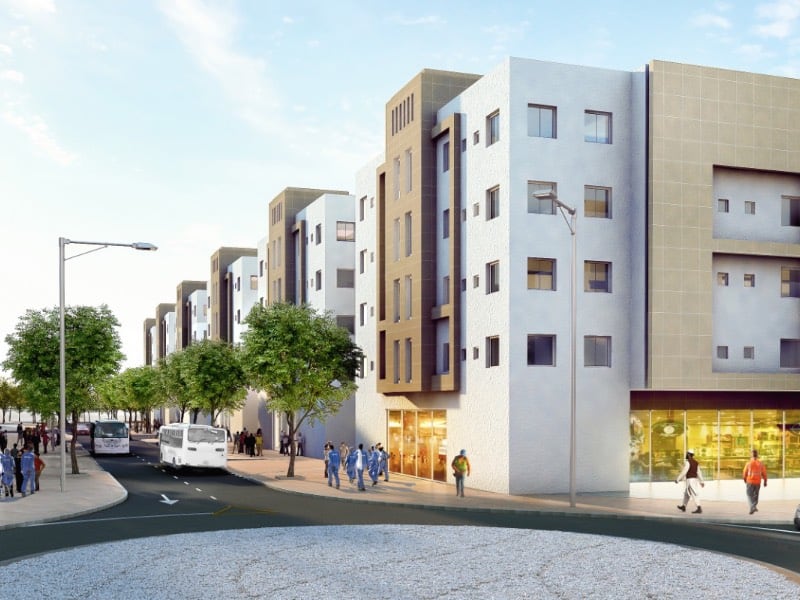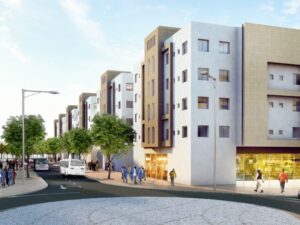 Located in Dubai's oldest and most important industrial districts, Jebel Ali Industrial development will provide quality and affordable housing to Dubai's largest blue-collar workforce.
In the development process and in order to welcome large amounts of residents, a new sewage system had to be put in place under one of the busiest roads, Al Asayel Street. The contractor DX Contracting, hired for this project by MERAAS, opted for a Non-Destructive-Road-Crossing (NDRC) technique using a Micro-Tunnel Boring Machine. Although the machine's drive diameter is small and used on shallow soils, there is always an existing risk of settlement that must be mitigated.
Sixense implements its innovative reflectorless monitoring technique
Sixense's client requested the monitoring of the road to observe any vertical movements and mitigate the risk of settlements of this active and busy road under which the new system was being installed.
Usually, most technique consists in installing devices such as optical targets or ground settlement markers on the pavement, an invasive method interrupting traffic and needing a large site organization. Sixense was called to support the monitoring process with an innovative solution.
Sixense's intervention brought to the project its solution consisting in the installation of a total station, an electronic optical surveying instrument on top of a nearby building, allowing a view of the whole area. From there, the influence area of the Micro-Tunnel Boring Machine could be seen with the reflectorless monitoring system to monitor the road settlements.
This innovative technique was the best solution to monitor the road safely, cost effectively whilst obtaining a density of "instrumentation" of one point every 2m² and allowing to monitor about 200 points. No installations were needed on the road and no traffic needed to be interrupted.
Sixense is aiming to put an end to conventional manual levelling techniques such as classic leveling that require specific traffic management ahead of each reading campaign and questioning safety around traffic environments.
Sixense is proud be involved in this project. Workers will now benefit as well from the area's excellent connections to Dubai, Abu Dhabi and the northern emirates, Dubaï's Investment park as well as the proximity to the Expo 2020 site.