Capitalise on your unused data, digitalise your processes.
We provide guidance and assistance during your digital transformation.
Our software supports the methodological choices you wish to make.
Process digitalisation and treating your data like a true resource go together.
If it's correctly managed, your data can be a precious resource: it enables you to anticipate risks and make the right decisions.
Our solutions reflect our company values: they're agile, innovative and industry-leading. They are the answer to your most specific needs, in industries such as Construction, Asset Management or Real estate.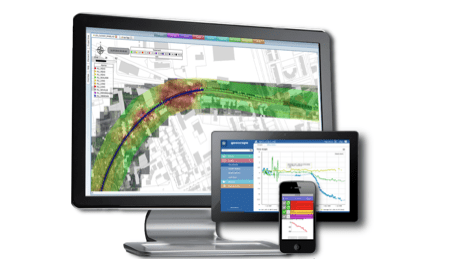 BEYOND PLATFORM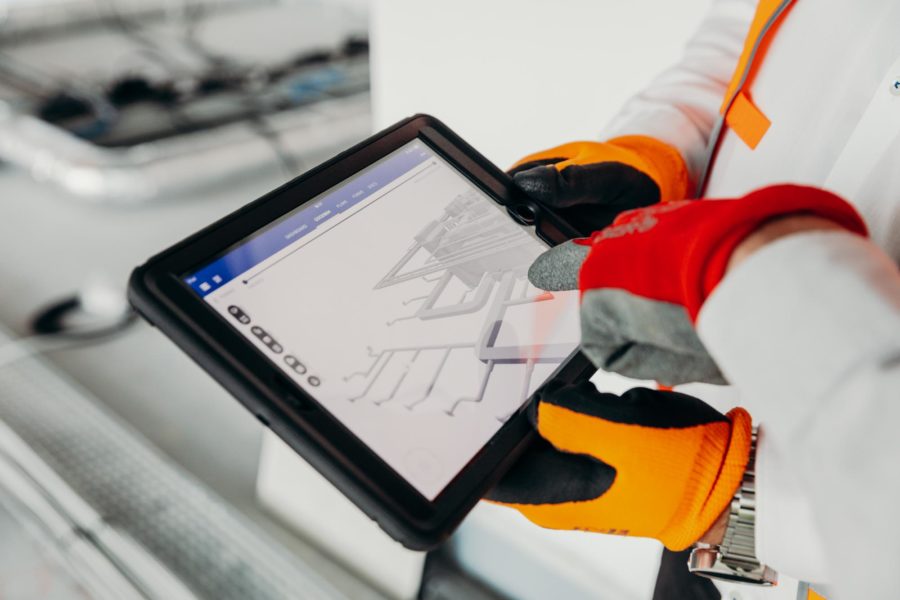 SOFTWARE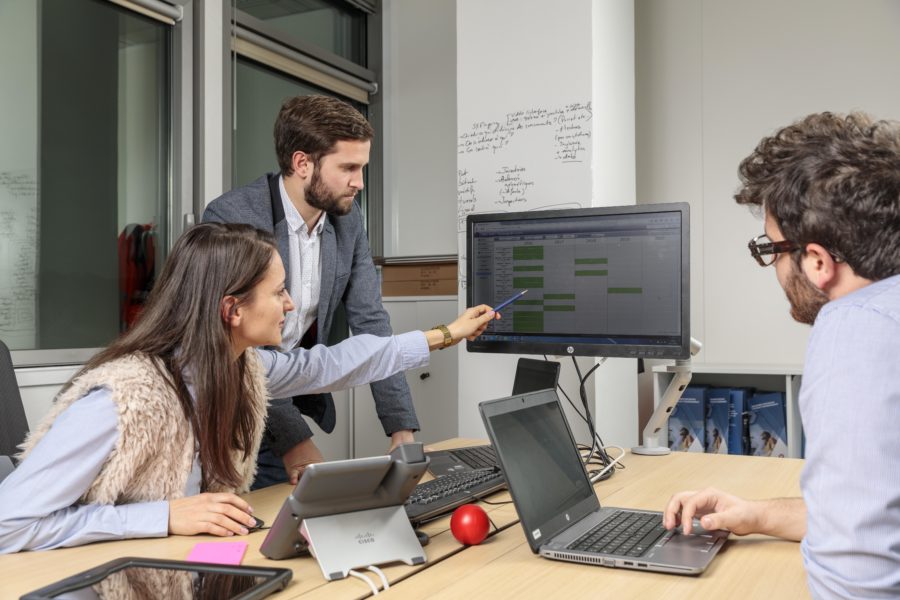 SERVICES
We develop software that digitises our client's infrastructure.
Our software platforms enable you to reduce your operational, financial, human and contractual risks by comprehensively and precisely analysing your information and your activities on-site.
We provide software dedicated to following and managing infrastructures and worksites.
Solutions
Disseminate your quality standards at the heart of the worksite and organise your data to optimise the construction delivery process:
User-friendly forms that are easy to adapt
A secured EDM (electronic document management) tool that works in off-line environments
Rigorous and controlled supply management
All the information collected can be positioned on 2D or 3D plans and be accessible when working on different sites.
EDM
Real-time access to all your documents
Centralised information that's accessible to all parties
An adequate and customised document structure
Access Rights Management
Keyword Search Engine
4D/5D model visualisation
Activity follow-up and progress tracking
Permanent Access to historical operations
A statistic vision of your status reports
Alerts and notifications
Compliance verification
Document lifecycle management
Management of validity dates
Centralised document editing
FAQ Creation and management
Worksite supervision
Dynamic scheduling for improved productivity.
"Zero paper" target.
Quality management and supervision
Procedure management control
Creation of custom forms
Measurement-checking during inspections
Team coordination and time management
Status report follow-up
Reactivity via instant distribution of information
Team empowerment and application controls
Safety optimisation
Optimised management of HSEQ / Health Safety Environment & Quality
Instant transmission of alerts and risks
Permanent access to incident history
Analysis
Indicators and statistics for a global vision of your project
Statistical and schematic visualisation of data
Precise status reports
Progress rhythm analysis
Performance follow-up for all persons involved
Unlimited transmission

Transmission of and permanent access to photos
Transmission to selected targets
Creation of precise and detailed reports
Maintenance anticipation and scheduling

Scheduling of operations
Management of equipment and hardware
Access to suppliers' online toolkit
A user-friendly interface that facilitates the application of regulations, methods and actions on thousands of elements that comprise infrastructures and assets (motorways, railways, infrastructure…).
Inventory / Geo-location
Simple, comprehensive and fast access to all of your assets
Interaction with existing management systems
Identification and breakdown of asset or heritage elements, and 2D or 3D geo-location
Storage of information, photos, video footage, plans, documents and nuemrous other form of qualitative or quantitative infrastructure information
Inspection / Maintenance
An easy and user-friendly tool for efficient data-collection
For patrols and reports concerning technical, operational and/or safety incidents
For detailed visits concerning specific aspects to control, and/or defects to note, on-line or off-line
For validation-process management
For visit-report generation
For corrective action scheduling, prioritisation and budgeting
Analysis / Decisions
Customised interfaces as decision-aids
Real-time data collection from connected objects, and mass investigation
Evaluation of an asset's condition
Multiple choice actions
Analysis of collected data
Detecting and controlling risks using our infrastructure monitoring software
Real-time data processingGeoscope delivers real-time monitoring data using a data reduction engine that is both powerful and versatile. The software can accommodate data from many different data sources including dataloggers, environmental sensors, theodolites and manual survey, etc. and offers clear visualisation and fast calculations for simple or more complex infrastructures.
Dynamic data integration Geoscope works with data from different sources and in different formats, including information supplied by third party counterparts such as worksite progress, electronic documents, pictures, etc.
Alarm managementWith its entirely configurable and automatic alarm system, Geoscope transmits real-time alerts enabling optimal project control.
Specific interfacesDisplay data can be customised for individual users or groups so that they only see the most relevant information.
Cloud, Desktop & Mobile Solutions Take advantage of Geoscope while traveling on different sites: in addition to the desktop version, data is also accessible on tablets and smartphones.
3D and isoline animations The clear and user-friendly interface enables simple interpretation of geotechnical, structural and environmental data.
Our technical experts utilise our digital software solutions in industries such as construction, infrastructure management and real estate.
We provide quidance through your digital transformation and the new income opportunities that it entails. We analyse your target processes through our specialist eye, we design your digital roadmap, we supervise or advise you through your change management and create the innovative and dedicated solutions you need.