OUR EXPERTS ADVISE AND ASSIST CONTRACTING AUTHORITIES, ENGINEERING FIRMS AND CONSTRUCTION COMPANIES.
You have to deal with a large number of technical, regulatory and budgetary issues.
We offer a range of tools and digital solutions designed to help you optimise all phases of the construction and maintenance of your infrastructures.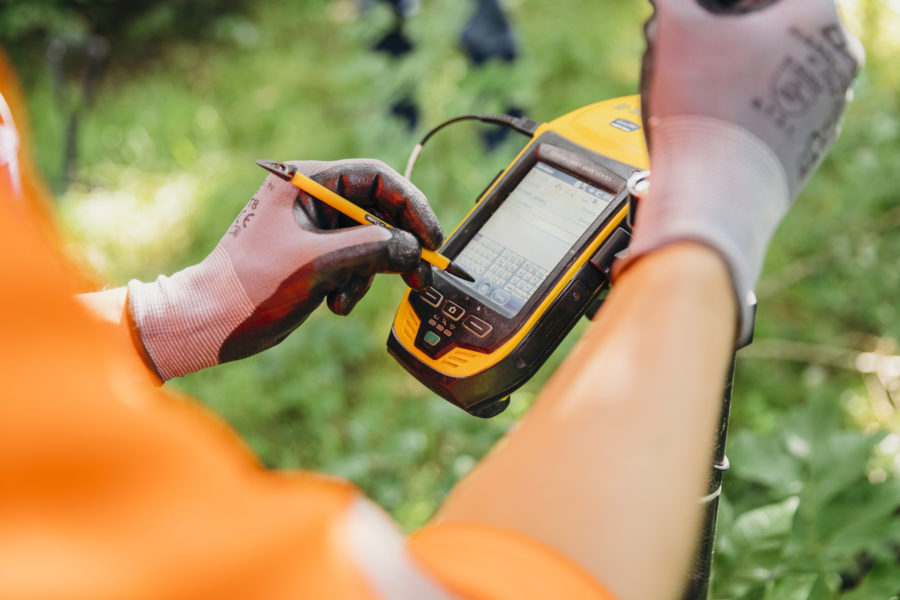 Soils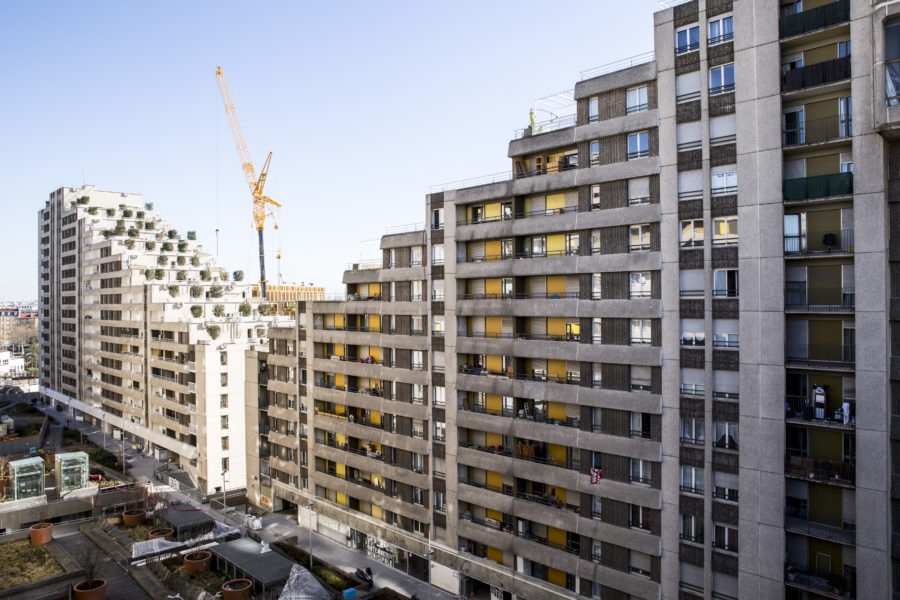 Buildings and infrastructures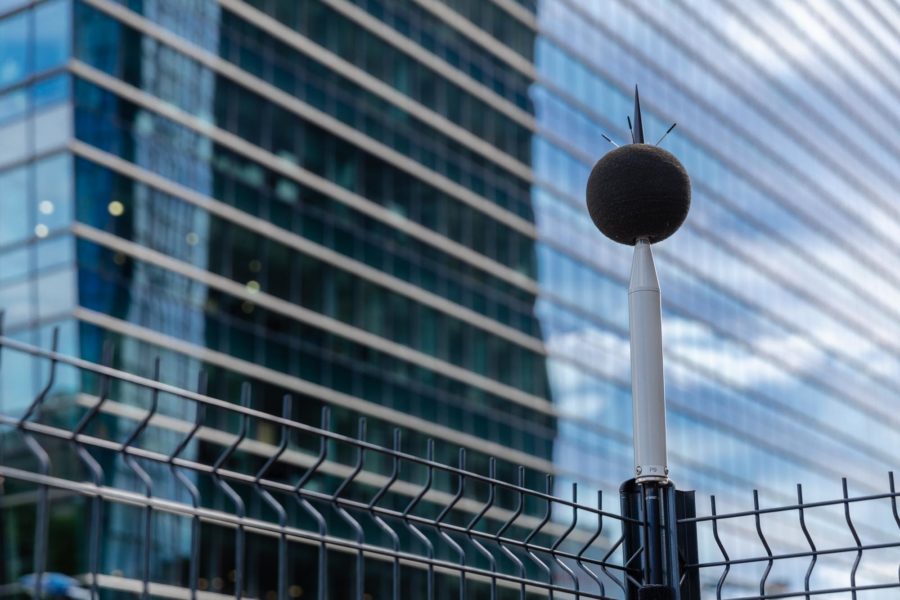 Environment
Advanced studies
We make subsoils visible to help you deliver your projects
Our mission is to reduce risks and associated costs. Our aim is to understand your issues, offer you relevant and innovative geophysical survey methods, and guarantee reliable interpretations.
Solutions
Objective: To optimise the size and number of Jet Grouting columns
Solution: Our patented Cyljet method
Objective: Exploration while the tunnel-boring machine progresses
Solution: Unique method for source-less seismic investigation
Reference: VINCI 2017 Innovation Award
Constant investment in innovation to develop pioneering methods and tools in the field of geophysical investigation
Buildings and infrastructures
WE SECURE AND OPTIMISE THE LIFECYCLE OF YOUR STRUCTURES
We provide solutions for the construction and optimised management of your infrastructures during their whole lifecycle. We manage every step of your digital transition, throughout your activities.
We can offer a wide variety of tools and expertise in order to determine optimimsed solutions for the evaluation of the state of an asset, for design issues, and for renovation and/or modernisation optimisation.
Solutions
During its operational lifetime, the structural integrity of a building or infrastructure can be affected by the alteration of its materials or the evolution of structural disorders due to different factors (construction defects, earthquakes, fire, explosions, change of use). These events can reduce the efficiency of the structure, jeopardise its durability or endanger the safety of its users.
We provide a range of tools and expertise that permit the evaluation of degradation and the identification of its origin.
Inspection and surveillance

Visual inspection
Digital inspection
Remote-controlled inspection (drones)
Monitoring

Investigation and on-site non-destructive controls

Structure reconnaissance
Material and coating characterisation
Pathology diagnosis
Pre-tension evaluation

Laboratory tests

Pathologies and concrete durability
Metal frames (reinforced concrete, pretension)
Paints and specialist coatings
Binders and masonry
Throughout an infrastructure's lifecycle, it is imperitive imperative to undertake preventative maintenance in order to prolongue the infrastructure's lifespan and ensure the safety of its users and the public.
Engineering applied to existing structures is the answer to these issues. Intervening on structures that are in use can intruduce constraints that require innovative scientific methods to determine possible solutions.
Material diagnosis and durability expertise

Ageing and material pathologies
Protective coating expertise
Accidents (fire, design defects)

Structural expertise and evaluation of load-bearing capacity

Contractual recalculations (pour traduire Recalcul réglementaire conventionnel)
Non- constractual recalculations (pour traduire Recalcul non-réglementaire)
Advanced modelling

Maintenance and repair engineering

Structural repair surveys
Reinforcement surveys
Establishment of protection and sustainability solutions

Project management and controls

Project management for Design
Project management for Execution and Construction works
Performance audits on-site
Asset management requires extensive knowledge and experience in terms of budget optimisation, technical solutions and regulations, that are becoming increasingly complex and restrictive.
Adopting a proactive approach, we help you to organise, justify and optimise your infrastructure management and maintenance. We provide the expertise that enables you to implement efficient asset management solutions, so as to prioritise your operations and optimise maintenance costs.
Our missions:
Audit and asset structuring

Due Diligence
Risk assessment
Data visualisation
Assistance in the deployment of asset management tools

Management optimisation

Definition of maintenance strategies
Simulations and ageing predictions
Investment justification and optimisation by scientific means
Consulting in the field of digitisation and BIM assisted management
A global approach: we bring tailor-made solutions to our clients by combining our capabilities
Constant innovation to develop ground-breaking techniques and solutions in the field of structural investigation and asset management
Industry-leading expertise in the Engineering of Existing Structures: special coatings, material pathologies, cathodic protection, advanced modelling & non-destructive investigation
WE IDENTIFY AND REDUCE RISKS ASSOCIATED WITH ISSUES SUCH AS NOISE, VIBRATIONS AND AIR QUALITY
We guide you at every stage of your project to enable you to manage and control your long term environmental and health impacts. Our teams help by identifying your issues and offering bespoke and expert consultation and monitoring services.
Risk evaluation, identification of optimised solutions to minimise your impacts, follow-up and guidance concerning your communications; we are known for delivering on our experience in the fields of energy, industry and infrastructure.
Consulting
Noise, vibration, air quality engineering
Monitoring
Solutions
An improvement to operating period management, a decision making tool that's available from the initial stages, reduced survey times and acousticians that can focus on added-value solutions (consulting and improvements to serve the project).
Through its design, EOLESENSE® favours proactivity and risk control, to deliver a reliable evaluation of the sensitivity of your projects. This patented technology ensures an improved appreciation of your wind farms for future resale.
Anticipation and diagnosis of your projects environmental impacts
Noise and Vibration impact studies
Low-Nuisance Worksite Charter
Environmental Monitoring
Modelling
Impact control and investment optimisation
Digital simulation
Variant studies
Blueprint with Benefits, Costs and Restrictions
Solution dimensioning
Facilitation of communication between parties involved
Bespoke environmental monitoring
Public meetings and negotiations
Specific reporting for individual stakeholders
Training and awareness campaigns
AS STRUCTURE AND CONSULTING EXPERTS, WE DESIGN, OPTIMISE AND SUSTAIN YOUR INFRASTRUCTURES REGARDING COMPLEX ISSUES
We accompany our clients through the entire lifecycle of their structures, by offering expert consultationas well as class leading digital solutions.
Solutions
For infrastructure that is particularly complex or sensitive to it's environment, our expert engineers are here to provide advice and innovative solutions to help you deliver your project.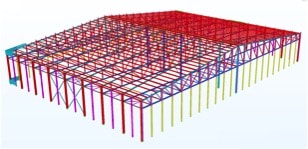 For projects being designed or delivered, we are able to deploy innovative and advanced solutions permitting value engineering and solution optimisation.
FLEUR Project - AREVA
During the final design phase, the reduction of the total weight of the framework in cask storage warehouse, was achieved by non-linear analysis of external explosion risks.
Military nuclear research facility
Optimisation of the steel reinforcement of a building's concrete structure which is subject to a high risk of explosion, thus guaranteeing its stability in case of an incident.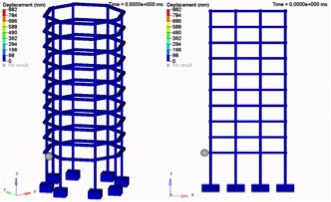 We can assist with the sustainability of infrastructure that presents structural defects, is exposed to new hazards or which has a requirement for lifecycle extension. We characterise your existing infrastructure and develop solutions for adaptataion and reinforcement to help prolongue the structure's lifespan.
Protection of a cooling tower - Institut Laue Langevin
With the lessons learnt from Fukushima, new hazards have been identified that need to be considered when taking into account the risks that nuclear facilities are exposed to. We designed and validated a protection shield for the ILL tower that could resist the impact of a lorry carried by flood waters. This will allow the chimney to stay in place and the site to continue operating during such a scenario.
Villa soleil
This project is part of a legal appraisal taking place on a site comprising several housing units that show signs of structural defects. SIXENSE have been appointed to undertake the inspection of the structures, calculate their current state and recommend the most appropriate reinforcement solutions in order to reach an optimum cost/performance level that would secure the buildings. The works undertaken, and the conclusion delivered by SIXENSE, clarified the points of view on both sides of the legal dispute.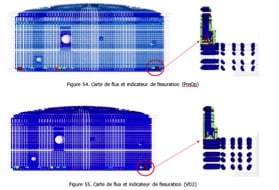 We play an active role in the development of innovative methods and tools to model and simulate the mechanical behaviour of materials and structures. SIXENSE are active members of numerous scientific committees and study groups (AFPS, AFGC, scientific and technical media). We invest 20% of our activity in Research and Development projects.
Code ASTER
Software developed by EDF for modelling and multiphysics calculations with finite elements. We supervise the development of the software calculation code and business software that go with the tool.
Vercors Project
This project covers research and development activities that will enable new characterisation methods for thermo-hydro-mechanical phenomena based on real tests in a test reactor building. Current studies are leading to the development of a new predictive model that enables the calculation of leakage rates through fissures in the reinforced and pre-tensioned concrete, due to accidental weight-loading.
• High precision measurements: precision of average rate of soil-level movement +/- 2 mm
• Possible measuremenets from historical / archived satellite data
• High point density without any installation: > 15,000 points per km2
• Cost optimisation due to the large satellite images