FOR THE LAST 20 YEARS, WE HAVE BEEN THE SPECIALIST FOR SOLUTIONS AND SERVICES IN HIGH-QUALITY MONITORING.
For building companies, project owners & contractors, we detect, measure and model geotechnical, structural and environmental movements.
We transform data into information.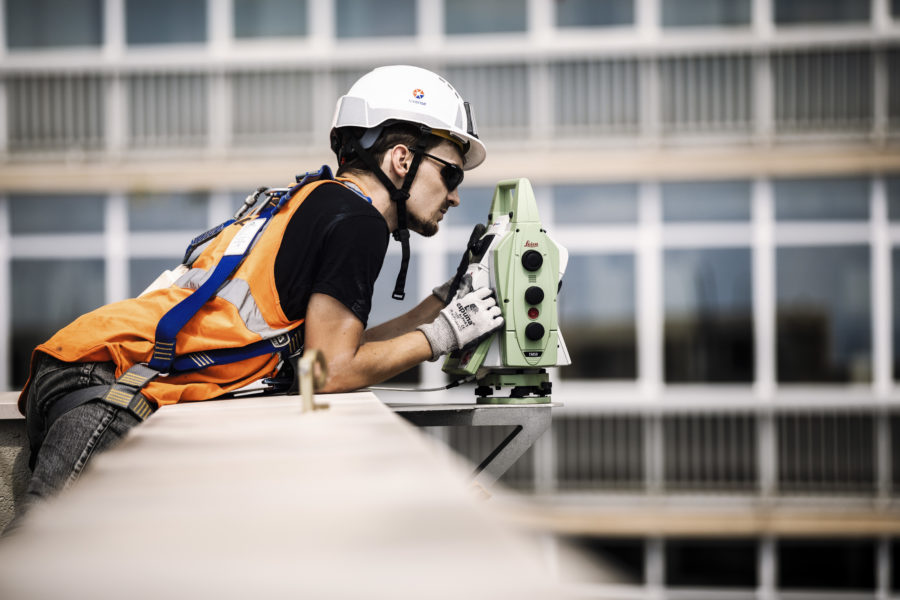 STRUCTURAL AND GEOTECHNICAL MONITORING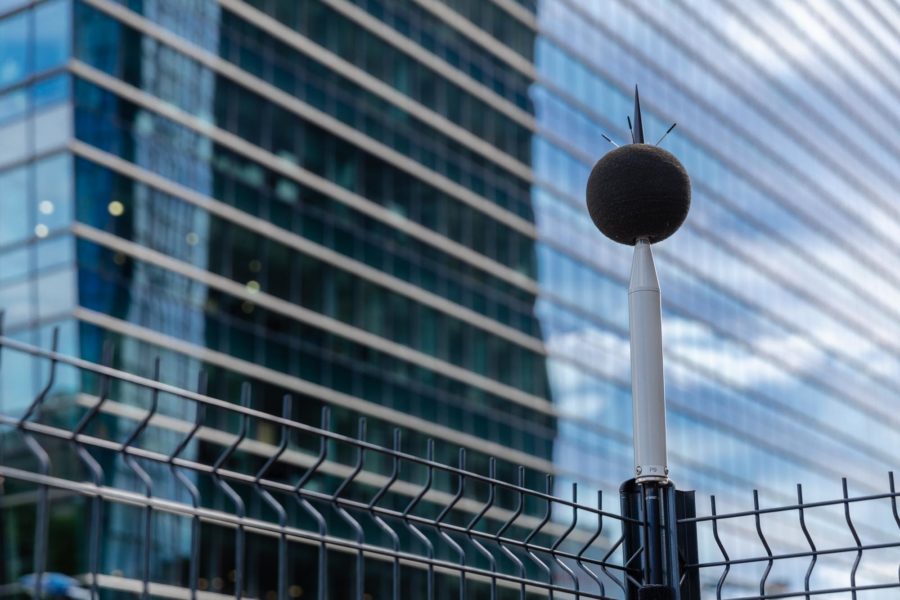 ENVIRONMENTAL MONITORING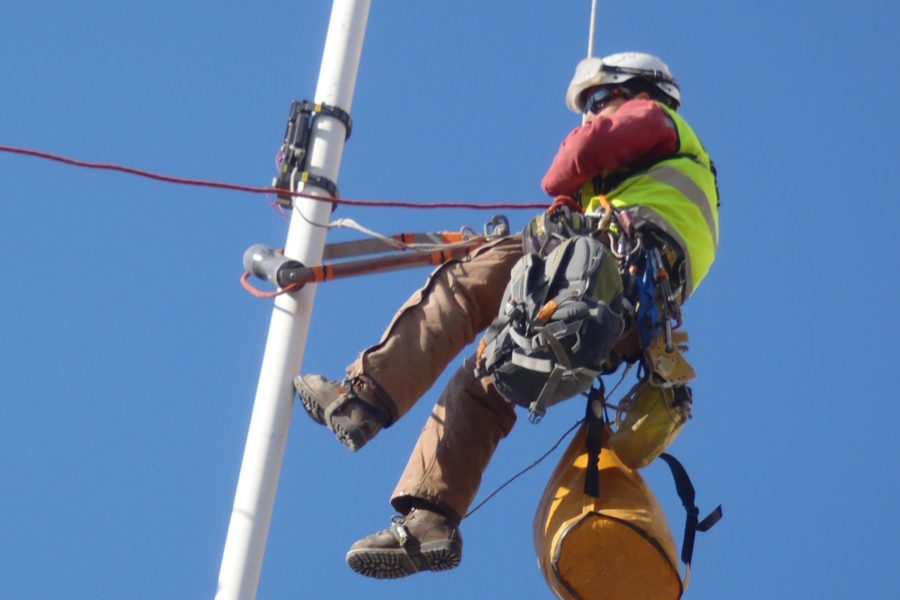 STRUCTURAL HEALTH MONITORING (SHM)
STRUCTURAL AND GEOTECHNICAL MONITORING
Our integrated monitoring services enable you to reduce the risks associated with with the construction and operation of your infrastructure. We undertake continuous and real-time monitoring of sites and infrastructures in use. Our expertise is in leading technologies. We operate in subways, tunnels, on roads, railways, dams, urban excavations, buildings, stadiums or for landslides…
We address your specific project requirements and offer solutions, amongst which include preliminary studies, design, supply, installation, configuration, training and maintenance of the monitoring system.
Our mission is to supply as quickly as possible the precise and reliable information you need concerning the behaviour of soils and structures.
MONITORING DURING CONSTRUCTION OR IN THE VICINITY OF A WORKSITE
Throughout the world, people, companies, organisations and governments are growing increasingly sensitive to risk. Requirements are becoming increasingly restrictive in terms of prevention and sustainable growth. You must anticipate and prevent hazards, enable reliable decision-making whilst optimising costs and accelerating your programme.
We offer specific solutions dedicated to statistically improving safety and optimising risk management during the construction of civil engineering structures. Our services cover a large range of technologies, both automated and manual: geotechnical, structural and environmental sensors, innovative automated topography and satellite monitoring solutions.
Our solutions enable us to track the behaviour of existing underground or surface structures adjacent to construction works.
Solutions
Adopting InSAR (Interferometric Synthetic Aperture Radar) technology, the SIXENSE Atlas solution permits precision measurements of ground movements above buried infrastructure, buildings and other surface structures.
Atlas can be used at different project stages: in advance – to supply historical data prior to projects being launched; during the construction phase – to facilitate regular monitoring and finally during the maintenance period – for an asset's whole lifespan… This is the case for instance when the aim is to understand the global behaviour of a whole town, or a major structure – to detect anything abnormal compared with the anticipated behaviour. The optimum combination of the wavelength and picture resolution, of the orbit frequency and the observation geometry, adapted to the conditions of the project, is necessary to achieve the maximum density of measurement locations and delivering a precision of up to 2 mm.
The main advantage of Atlas is the actual position of the sensor: in space. The measurements taken cover vast areas and don't necessarily need any on-site intervention. SIXENSE Atlas provides a very detailed survey of surface deformations, should they be caused by worksites or other factors, and make it possible to quantify movements and even evaluate the extent of the zone that is impacted.
Furthermore, due to the size of the image recorded by the satellite and the possibility to select the most appropriate acquisition geometry, the ground movement data is available for vast areas. This data complements the data obtained from other monitoring techniques and survey solutions.
The SAR (Synthetic Aperture Radar) system is based on active sensors. They collect information night and day, even through clouds, which is the major advantage of this technology.
Our added value
- High precision measurements: precision of average rate of soil-level movement +/- 2 mm - Possible measuremenets from historical / archived satellite data - High point density without any installation: > 15,000 points per km2 - Cost optimisation due to the large satellite images
Project: Crossrail in London
SIXENSE is currently supporting the construction of the Crossrail tunnel alignment between East and West London: one of the largest railway infrastructure projects in Europe. The company is using the Atlas solution in addition to our GEOSCOPE visualisation software - two SIXENSE solutions. The requirement was to monitor and record long term soil consolidation. The Crossrail project management team were looking for an innovative and cost-effective solution to measure small movements associated with the consolidation of different sites close to the actual worksite zone of influence (ZOI). The client chose SIXENSE's Atlas solution for this project. Our team started to deliver INSAR services in in 2013. Images for this project were recorded using the TerraSAR-X satellite, a constellation of two different satellites built by Airbus Defence & Space. This latest generation satellite is known for its high quality image resolution and orbit control. It captures pictures every 11 days in Stripmap mode: each image covers a 30-km-wide and 50-km-long surface with a pixel resolution of 3x3 m. A 1Km wide strip, 500m either side of the tunnel alignment, is processed every three months.
Our GEOSCOPE software collects and collates data from manual and automated instrumentation, transforming data into information. This monitoring and real-time alarm software is used for the management of technical and safety realted risks on construction projects.
City Rail Link (CRL) in Auckland
The City Rail link (CRL) in Auckland (New-Zealand) connects the Britomart area to the city-centre. The construction of the tunnel is a considerable challenge which requires robust and innovative methods to control the works being undertaken. Many historical buildings are located in the area around the worksite, so ensuring these buildings are not detrimentally affected by the construction works is critical. Our involvement and the deployment of our technologies and software helps our client deliver the construction scope whilst providing the contractor, client and insurance companies etc. with the confidence that construction related risks have been considered and are being actively managed.
We offer innovative geodetic solutions for automated surface monitoring.
Our CYCLOPS and CENTAUR systems measure the movements of structures in real-time, in 3D, with a precision better than 1 mm. Using our networked theodolites, with and without targets, we minimise the geodetic constraints associated with geometry and meteorology.
Our automated topographic measurement solutions include autonomous operation and fast system reconfiguration, particularly useful as projects progress. In order to obtain optimum accuracy, our calculation software includes the readings and parameters recorded from networked systems by coupling CYCLOPS and/or CENTAUR technologies.
Cyclops: Grand Paris Express
The metro extension to the North of Paris is the first stage of a huge project. The new line is being built to reduce congestion on Line 13, which is currently at maximum operating capacity. SIXENSE were appointed to deliver the monitoring services on this project. The excavated soil is mainly composed of Beauchamp sand, and the project sites are heavily urbanised. It is therefore absolutely necessary to monitor the stability of the buildings over and adjacent to the construction sites. The instrumentation installed includes a wide variety of systems, amongst which include about twenty CYCLOPS' along the project alignment, inclinometers, strain gauges, vibration sensors, piezometres, etc. A permanent team is on-site managing and maintaining the monitoring system while the stations are being built and the tunnel is being excavated. One of the sensitive parts of the project is the surveillance of possible movements in the RER C deep underground line.
CENTAUR: Rennes metro
As part of the Rennes Metro extension, a new, entirely automatic, metro line, 'Line B', is being built. Sensitive buildings located along the tunnel alignment, as well as typical city-centre densities in terms of buildings and population, result in complex geological and geotechnical issues. Since 2013, SIXENSE has been delivering monitoring services in order to record the evolution of the structures and terrain in the zones that are influenced by the construction activities. On each of the 9 stations and 6 shafts, our team is responsible for all of the sensors and instrumentation as well as the data acquisition and processing during the whole duration of the works. We use our CENTAUR system to undertake automated topographic measurement to continuously measure the soil compaction on the road surfaces, in the areas under which the tunnel-boring machine passes.
In order to understand in real-time the impact of our activities on the structural health and environment of infrastructure, we offer solutions and services in environmental monitoring: noise, air quality and vibration surveys.
Our solutions ensure you control the acoustic environment of your worksite(s), industrial site(s), wind farm(s) etc… Sensors measure disturbances linked to road and railway traffic, structure-born sounds and vibrations, or exposure to dust and particles.
Solutions
Improved control over an operating period, a decision aid available from the initial development phase, shortened study phases and acoustic engineers that can focus on high added-value subjects (consulting and optimisation in support of the project).
Through its design, EOLESENSE® favours proactivity and risk control, enabling you to make clear estimations of the sensitivity of your project. This patented technology ensures an improved appreciation of your wind farms for future resale.
Rennes metro
The second metro line in Rennes connects 15 stations over a distance of 12 km and is particularly sensitive from an environmental point of view. In order to make sure that regulations are respected, and to avoid any significant impact, a complete noise and vibration environmental scheme has been defined. SIXENSE, after our successful involvement in the first metro line in 2002, convinced stakeholders that our proposal was valuable and has subsequently been entrusted with the implementation, follow-up and data analysis of recorded noise and vibrations.
London tube
As part of the modernisation of the Bond Street underground station, SIXENSE was asked to install a real-time monitoring system to measure noise and vibration levels at the surface, before and during the project works. Extensive construction, demolition, underpinning excavation and tunnel boring work was undertaken. At the same time noise and vibration monitoring was performed to ensure limited impact on the site existing infrastructure and surrounding assets. Alerts were configured to inform project managers in the event that predefined thresholds were exceeded during the most sensitive phases.
Our teams bring a wealth of experience when it comes to identifying issues and offering bespoke expertise: consultation, monitoring, noise, vibration and air quality engineering.
STRUCTURAL HEALTH MONITORING (SHM)
Public or private contractors – governmental organisations, local communities, industrial companies, concession holders… We support you to undertake the monitoring of your operating assets.
SIXENSE has the specific know-how, tools and techniques to equip cabled and pre-tensioned structures, and to supervise cabled structures such as cable stayed and suspension bridges as well as pre-tensioned reinforced concrete infrastructures.
Our SHM (Structural Health Monitoring) systems are present throughout the world, to monitor all kinds of complex structures. Our experience enables us to intervene in difficult conditions and offer particularly long-lasting instrumentation solutions, even on structures at sea, in extreme environments or in ATEX zones (potentially explosive zones).
Solutions
Objectives:
To manage complex infrastructure that is in full use and to follow its evolution, reacting quickly in case of a particular event.
To monitor and manage safety on an old infrastructure that presents a particular risk
Solution:
Implementation of a network of sensors that are integrated in an EverSense® and supply operational indicators.
References:
Rion Antirion bridge, Bosphorus bridges (1st, 2nd and 3rd)
Russky island bridge
Ohio River Bridge
Millau Viaduct
Paris Parc des Princes stadium, Vancouver stadium
Floating N'Kossa barge
Off-shore Dong Siri platform
Chinon power plant cooling towers
Objectives:
To detect, locate and observe the evolution of active corrosion or fatigue in cables
To prevent cable breakages and the potential for subsequent dramatic consequences
Solution:
To detect and locate hidden defects through acoustic emissions
References:
Suspended bridges: Second Severn Crossing, Forth road bridge, Tsing Ma bridge, Lysefjord bridge, Ancenis viaduct
Millau viaduct,
Seyssel bridge,
Penang bridge
Various independent pre-stressed beam viaducts (VIPP in French) and pre-tensioned road infrastructures;
a building in Sellafield,
Malpasso and La Villita dams
Objectives:
To measure strains and abnormal stresses inside structures
To detect hidden defects, before they become apparent
Solutions:
Structure characterisation by dynamics measurements and vibration analyses
Effort measurements inside the concrete
Bar tension measurements
Ultrasonic detection of broken or corroded wires in the cables
Detection of gaps and corrosion signs inside the pre-stressing sheaths