Digitalise your
infrastructure
life-cycle,
Master your
data.
Infrastructure constructors and operators have to face an ever-more complex environment and ever-growing constraints, while meeting growing objectives and requirements.
Infrastructure life-cycle digitalisation enables you to improve your infrastructure reliability and optimise your operations, while taking full advantage of accelerating technical innovation. Acquiring and mastering data, being able to transform it into information that is available, relevant and predictive, are the essential pre‑conditions for players who want to succeed on this market.
Beyond
A global digital approach
of infrastructure life-cycles.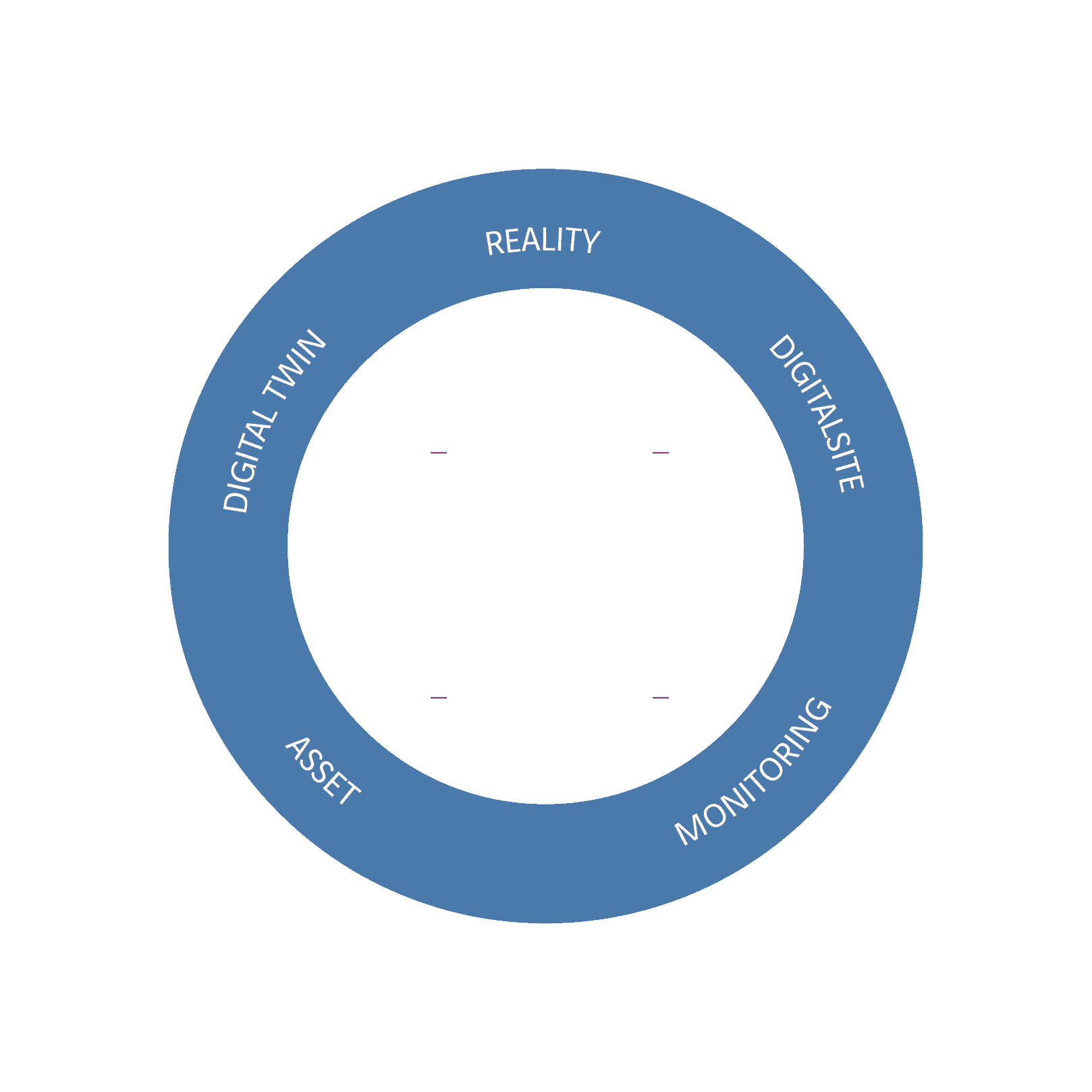 Quarante
safety
Put sites and structures under monitoring, connect people and machines, simulate hazards to prevent high-risk situations.

Optimise
operations
Plan tasks, reduce their number, optimise resources and anticipate hazards by cross‑referencing relevant information and simulating operational conditions.

Drive
quality
Have constant access to validated methods enhanced with the latest updates, during design, preparation, construction, commissioning and operating phases.

Master
complexity
Make the right decisions by taking into account all the constraints (technical, economic, environmental, legal, societal...) and by capitalising on history and prospective scenarios.
Digitalise your
infrastructure
life-cycle,
Master your
data.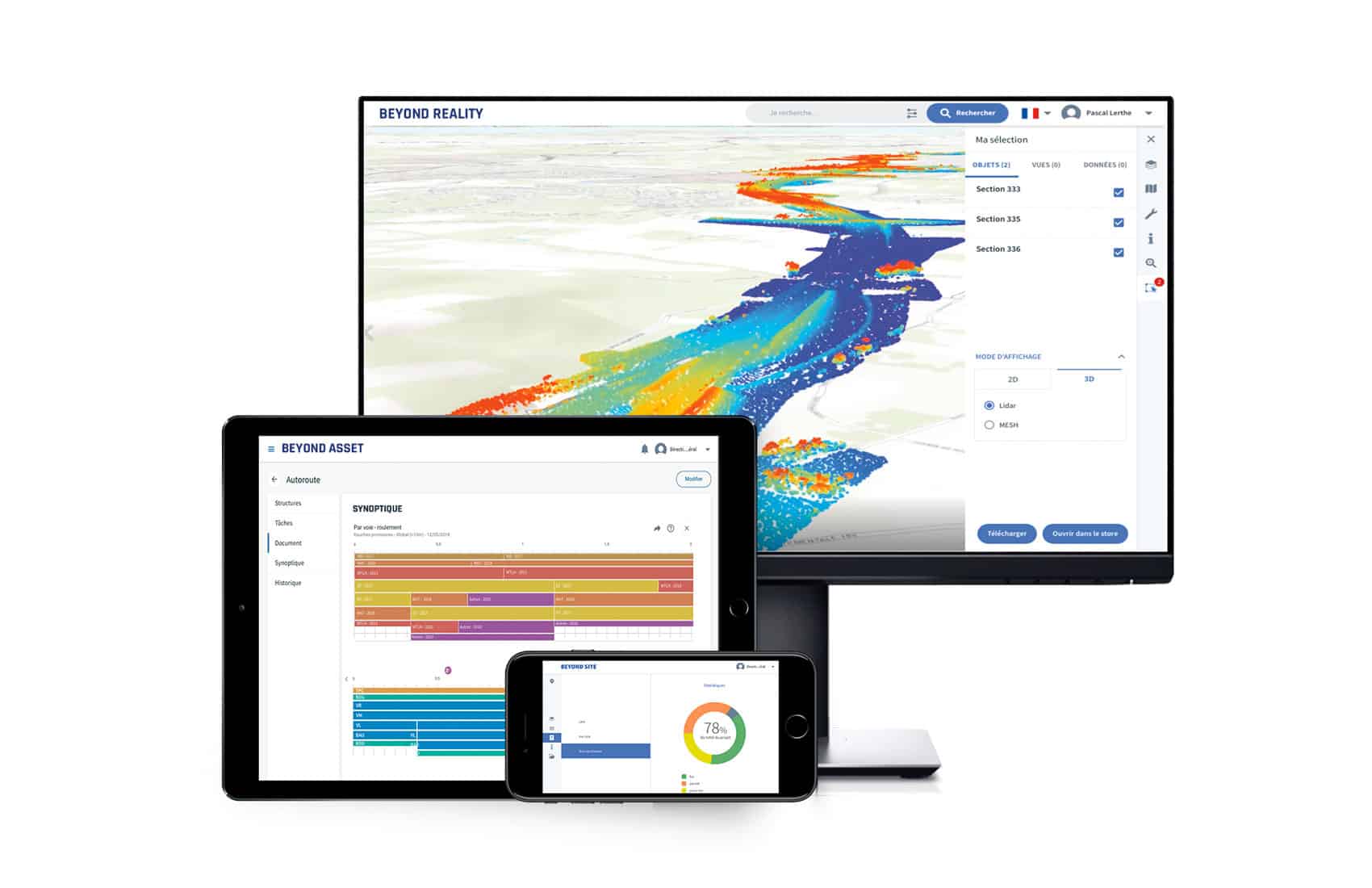 Interdisciplinary expertise in construction, asset management and digital

Solutions that are modular as part of the Beyond platform

Solutions that are adaptable to ecosystems already in place at our clients

Standard and open connectors (IFC BIM, connected objects)
An application store

Total control over the use of your data
Reality
Gives a new dimension to your infrastructures' georeferenced data
Digitaliste
Digitalises your infrastructure worksite processes
Monitoring
Watches over your infrastructure during construction and operation phases
Asset
Guarantees control and maintenance of your infrastructure
Digital twin
Simulates your infrastructures in operational conditions